Short Bio:
Jesús Villarreal is a Venezuelan artist with an ample trajectory in the world of the arts. He has graduated from the Julio Arraga School of Arts and from the University of Zulia with a Bachelor's degree in Hispanic Literature. Besides being a painter, Villarreal is also a musician (drum set player). This has driven him to fusion these two disciplines in his exhibitions by presenting what he has called "Synesthesia"; that is, "to see music and listen to color". He has presented this performance with great success in Venezuela, Spain, Austria, and the United States of America.
He has received various awards in his birth-country, as well as many other international recognitions such as: the Great Award City of Maracaibo from the III Biennial of Visual Arts in 1988, Special Mention from the International Biennial of Watercolor in Miami-USA in the year 2000, and the 5th Remo Brindisi Trophy in Rome-Italy in the year 2002. In 2009, he was nominated in a project to select the world's 100 best Latin-American artists in the United States.
Since the year 1987 he has been doing individual exhibitions in Spain, Mexico, Austria, the United Status of America, and in different cities of Venezuela; as well as group exhibitions in countries such as Germany, Austria, Canada, Colombia, Spain, Italy, Mexico, Switzerland, and the United States of America.
He has also have an international presence by presenting his work in art fairs such as: ARTBO 2005 in Bogotá, Colombia; FIAAM 2004, 2005, 2008, and 2009 in Maracaibo, Venezuela: FIA XIII 2004 in Caracas, Venezuela; the Latin American Artists Auction from the MoIAA Museum 2003 and 2005 in California, USA; the International Fair of Palm Springs 2000 and 2004; ART MIAMI 2000-2002 and 2003; Hall of Art WIZO 1989-1991 and 2001; ART AMERICA 96; and the ART BASEL 96 in Switzerland among many others.
His work is represented in private collections such as the Government of the State of Zulia in Venezuela; and in museums like the Center for the Arts Lía Bermúdez of Maracaibo; the Museum of Contemporary Art of Zulia; the Municipal Gallery of Art of Maracay in Venezuela; the Latin American Museum of Art in Miami; the Boca Ratón Museum of Art; the Miami Dade College Gallery in Florida; and the MEAM (European Museum of Modern Art) in Barcelona, Spain.
He currently resides in the city of Miami since the year 1996, where he dedicates himself to working in his studio and to privately teach art.
___________________________________________
For a complete and detailed curriculum in English, please click here*
*If you don't have Adobe Acrobat Reader to view and print the curriculum, you may download it here
___________________________________________
Biografía Resumida:
Jesús Villarreal es un artista venezolano de amplia trayectoria en el mundo del arte. Graduado en la Escuela de Arte Julio Arraga y en la Universidad del Zulia como Licenciado en Letras Hispánicas. Además de pintor, Villarreal es músico (baterista), lo que lo ha llevado a fusionar en sus exposiciones ambas disciplinas presentando lo que él ha llamado "Sinestesia" ; es decir, "ver la música y oír el color". Este performance lo ha presentado con gran éxito en Venezuela, España, Austria y los Estados Unidos de América.
Ha sido acreedor de varios premios en su país natal y otros tantos de carácter internacional, entre ellos: el Gran Premio Ciudad de Maracaibo de la III Bienal de Artes Visuales en el año 88; Mención Especial en la Bienal Internacional de Acuarela en Miami-USA en el año 2000 y el 5to trofeo Remo Brindisi en Roma-Italia en el año 2002. En el 2009 estuvo nominado en un proyecto para escoger los 100 mejores artistas latinoamericanos del mundo en los Estados Unidos.
Desde el año 87 ha estado realizando exposiciones individuales en España, México, Austria, Estados Unidos y en diferentes ciudades de Venezuela; y muestras colectivas en países como Alemania, Austria, Canadá, Colombia, España, Italia, México, Suiza y los Estados Unidos de América.
Ha tenido también presencia internacional al confrontar su obra en ferias de arte tales como: ARTBO 2005 en Bogota, Colombia; FIAAM 2004, 2005, 2008 y 2009 en Maracaibo, Venezuela; FIA XIII 2004 en Caracas, Venezuela; la Subasta de Artistas Latinoamericanos del Museo MolAA 2003 y 2005 en California; la Feria Internacional de Palm Springs 2000 y 2004; Art Miami 2000-2002 y 2003; Salón de Arte Wizo 1989-90-91 y 2001; Art America 96; Art Basel 96 en Suiza; entre muchas otras.
Su obra se encuentra representada en colecciones privadas como la de la Gobernación del Estado Zulia-Venezuela y en Museos como el Centro de Arte Lía de Bermúdez de Maracaibo; el Museo de Arte Contemporáneo del Zulia y la Galería Municipal de Arte de Maracay en Venezuela; el Museo de Arte Latinoamericano en Miami; el Museo de Arte de Boca Ratón; la Galería del Miami Dade College en la Florida; y el MEAM (Museo Europeo de Arte Moderno) en Barcelona, España.
Actualmente reside en la ciudad de Miami desde el año 1996, donde se dedica a trabajar en su estudio y a la enseñanza privada de arte.
___________________________________________
Para obtener un currriculum detallado y completo, por favor haga click aquí*
*Si usted no tiene Adobe Acrobat Reader para ver e imprimir el curriculum,usted puede descargarlo aquí
___________________________________________
1) Working on "Tierra" (back to top)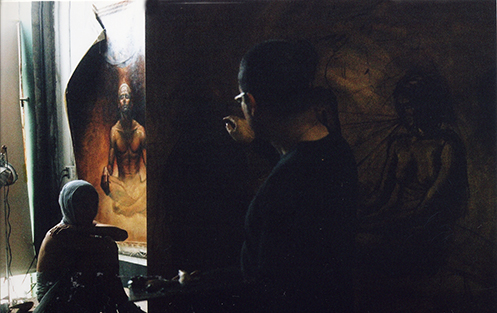 2) Working on "Desde el Sepulcro" (back to top)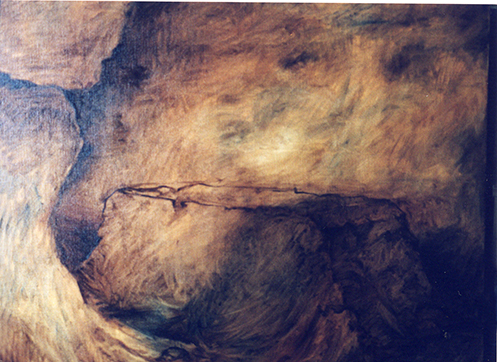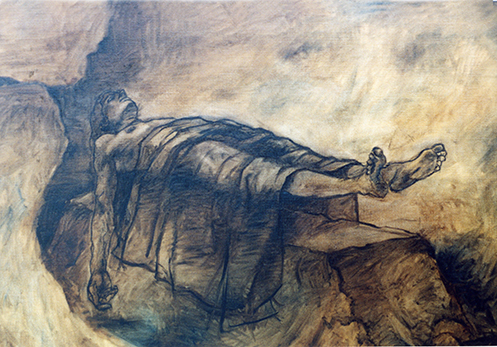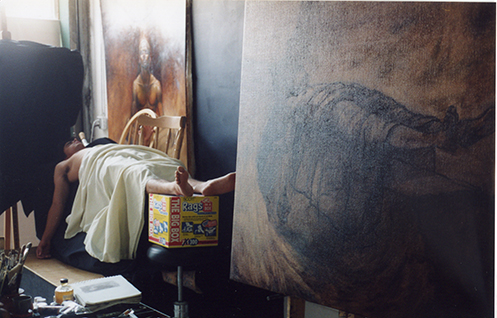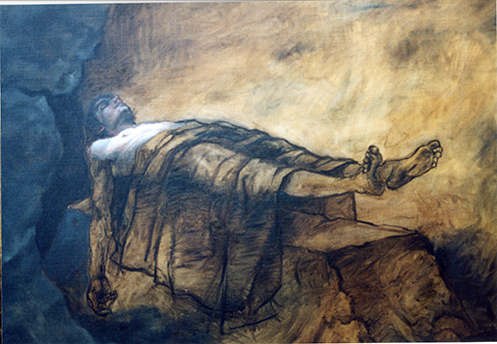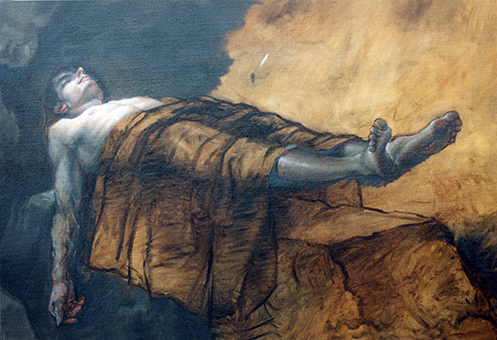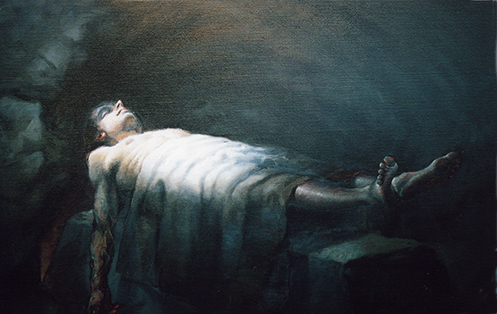 3) Working on"Jalima" (back to top)